The FFT retained UCOMM on the eve of contract negotiations with the school district, so the timing was perfect. When we build the image and video library, we take that opportunity to internally organize, and meet the members and leaders. It's not just photos, its communications at work, adds LaGrange.
The FFT understood that approach and put UCOMM to work right away. Consistent emails with tons of information mixed with union sponsored organized activities. These actions got their union ready for bargaining. Read more here.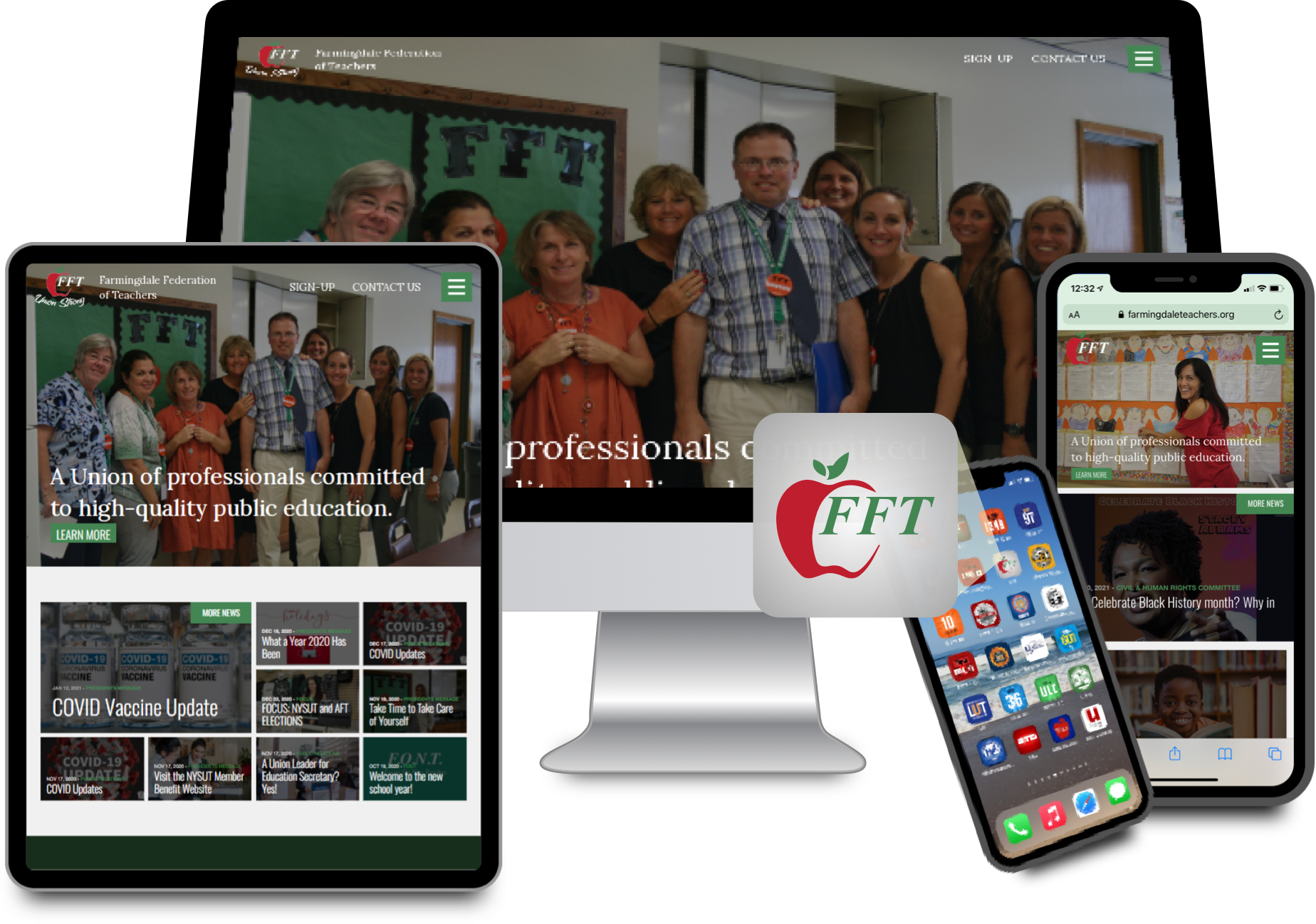 A Hardworking Website for Hardworking Educators
All of the information that is important to their members is located in one place. Realizing the importance of a constantly updated, user-friendly website the leaders at FFT worked with us to create a website that the members really get a lot of use out of.
Check out famingdaleteachers.org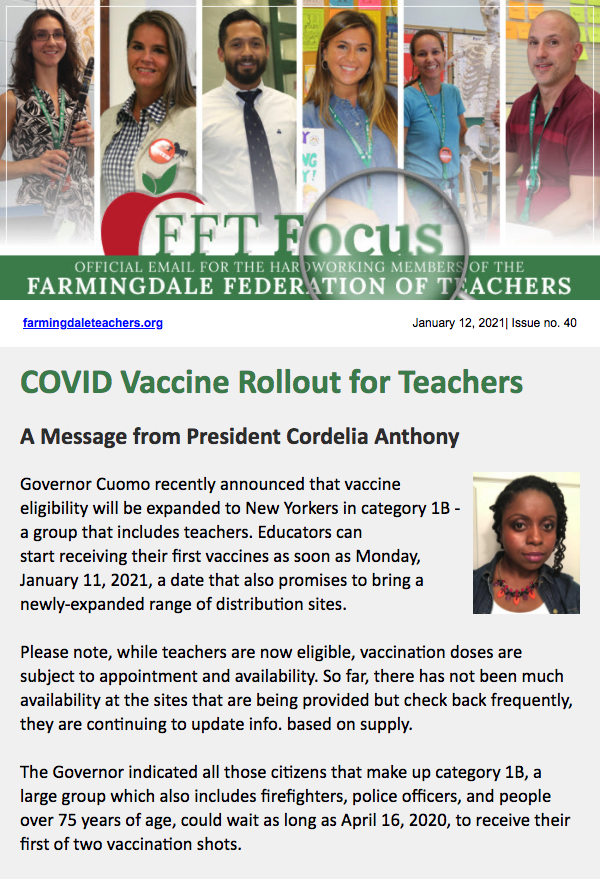 The FFT Focus Email Newsletter
COVID-19 proved to really test the communication ability of all unions big and small. FFT didn't skip a beat and utilized their branded FFT Focus newsletter to get all important information out to their members in a timely fashion.
FFT Member Photos
Photographing the membership is one of the most important steps when starting with us. We use this time to talk to the members and get them signed up for their union's new communications.