Over 3300 members strong, CWA Local 1298 has bargained contracts with Frontier Communications,  AT&T, AT&T Mobility – Connecticut, Massachusetts & Rhode Island, Computer Sciences Corporation,  DEX LLC,  Unite HERE Alliance, and T-Mobile.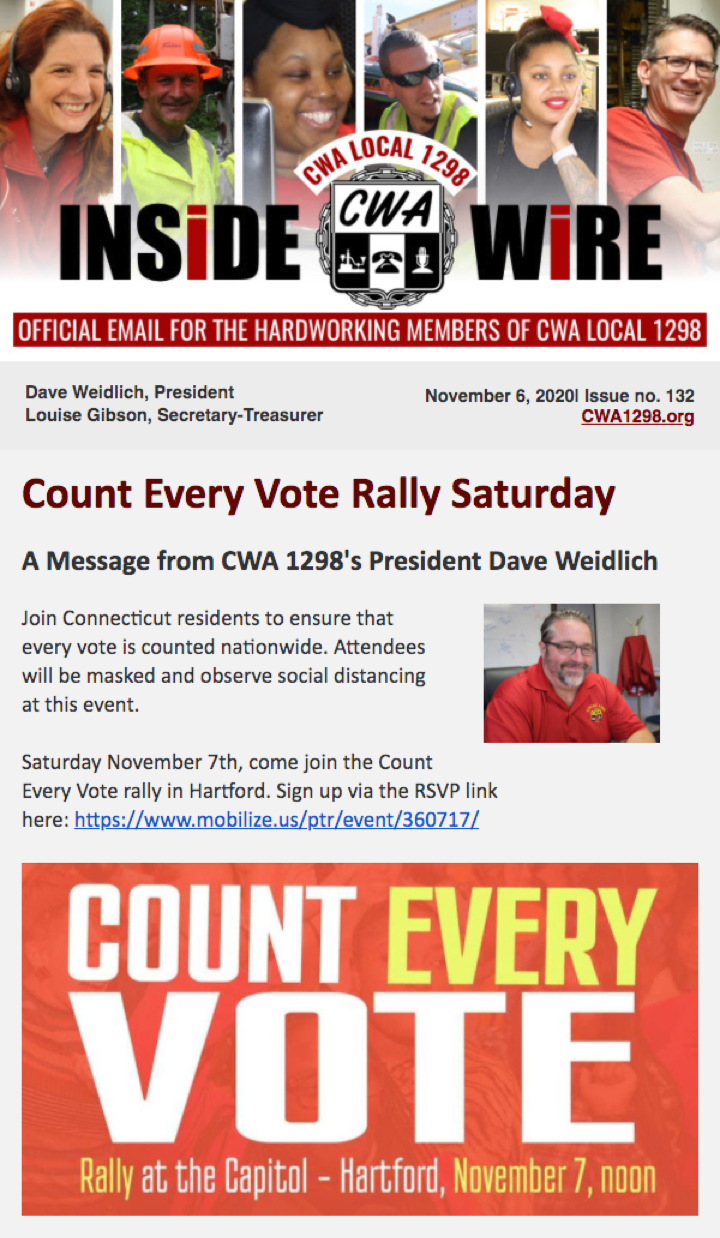 The INSiDE WiRE e-mail Newsletter
With members spread over such a vast area it's important to have a tool in hand to communicate important timely information to the membership, the CWA Local 1298 INSiDE WiRE does just that. We work closely with 1298 to send out newsletters multiple times a week and everything from union election information to community food drives.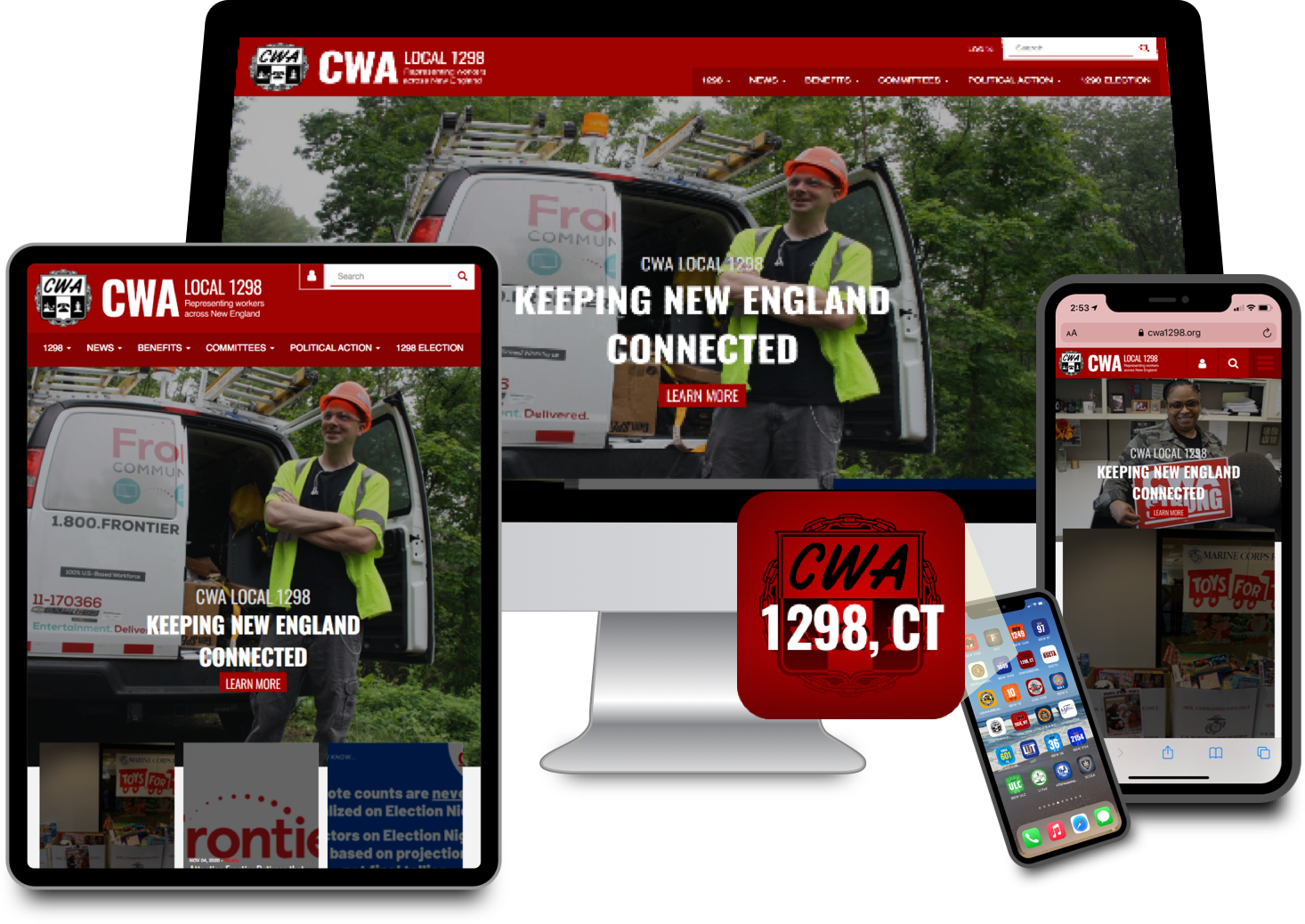 An Information hub
CWA Local 1298's members are spread throughout the New England area with members that climb poles to members who work in call centers and wireless stores. A website where the members from all over could stay up-to-date and even vote was a necessity. 
Have a look
CWA 1298 In Photos
With 1298 members being spread across New England we were tasked with finding representative groups to showcase the great work 1298 members do each day.
Check out more photos