The Long Island Fed becomes our 3rd Labor council and is the fourth-largest concentration of union members in the continental United States. The Long island Fed is an extremely active organization providing much-needed support to its affiliates. They not only help out on the legislative and political front but they often focus on getting bodies to demonstrations. We are excited to help them communicate the unity union message to Long Island union households and the general public.
Hartz Mountain Ad Campaign
We created an aggressive online letter-writing campaign targeting politicos and pet lovers to encourage policymakers to get back to the table.
Click here to watch more videos from this campaign.
Top Golf Ad Campaign
Top Golf made clear it would not engage with local unions to ensure a well-paid workforce. Working with the LI Fed we created this video and digital ads that were run on Facebook and youtube to push the IDA to do the right thing.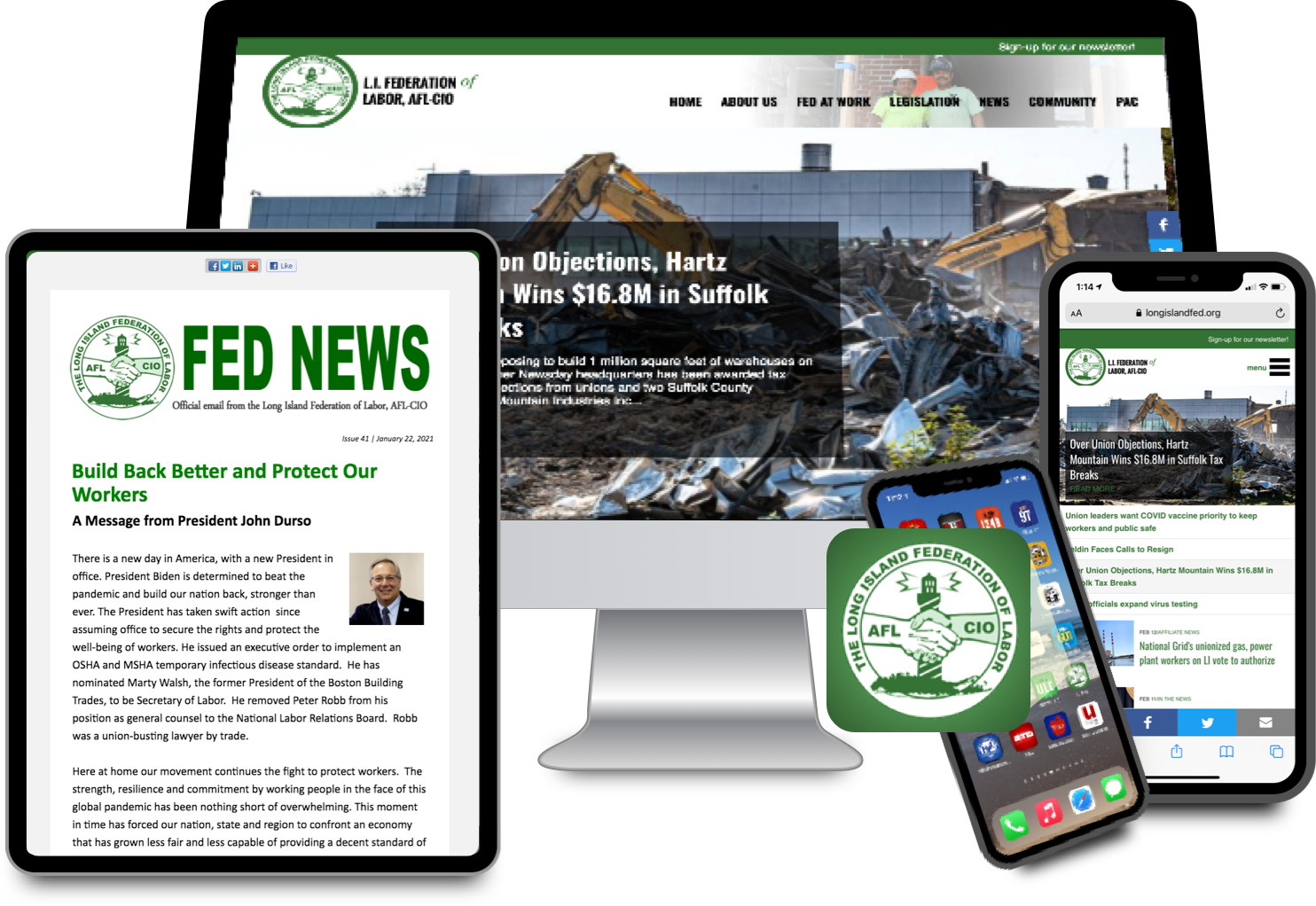 The Complete Package
A new mobile-friendly website is planned for launch with a digest style public newsletter, tracking of local media, and when needed media consultation and campaign messaging.
Check out their website